"AlvinSat"
Thank you to the California Space Authority which made this opportunity available to this second grade class at Alvin Elementary.

The class was given an opportunity to fly a "PongSat" on a balloon launch by Stanford's Space and Systems Development Laboratory (SSDL). The second graders decided what to include in their ping-pong ball payload enclosure.


---
Payload Integration: April 30, 2007



String of PongSats.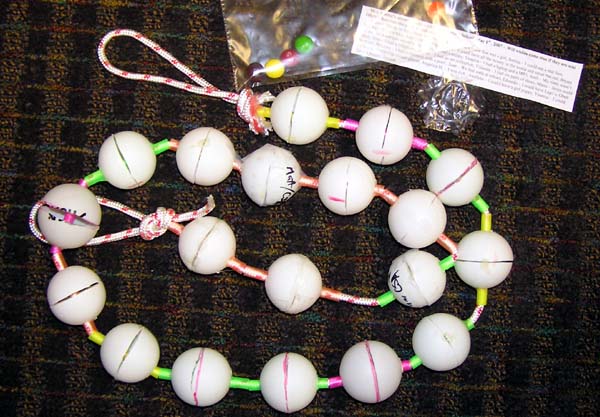 Mrs. Foster's Second Grade decided on the payload contents shown in the upper right corner: a wish list, Skittles, and one bubble wrap bubble.



Skittles placed in the Alvin PongSat, dubbed "AlvinSat".



Wishes added to AlvinSat.



Bubble wrap bubble added to AlvinSat.



All taped up and labeled.



AlvinSat is ready to fly!


---
Launch: May 11, 2007



Pongsats from various schools and groups are integrated into one big payload.



The payload has been integrated onto the launch vehicle, and final preparations are being made for launch.



Liftoff! The balloon was launched from the helipad at the University of California's Lick Observatory on Mount Hamilton.



And away she goes, on her way to 90,177 feet!

More pics from launch day.
Flight path image.
Summary of launch by Stratofox (a HAM radio group that tracked the flight).
Profile (PDF, 4mb) of a similar launch by Stanford University's Space and Systems Development Laboratory (SSDL).


---
Payload Returns to Alvin: June 7, 2007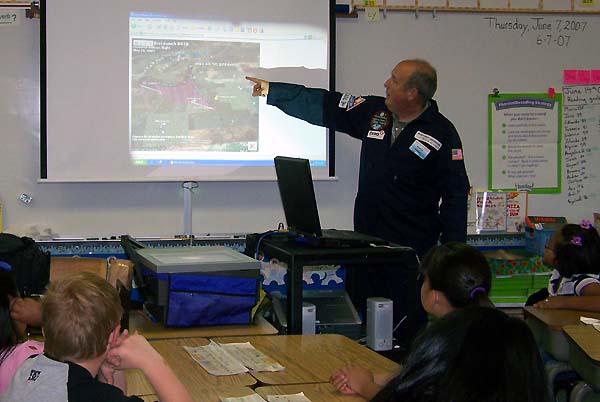 Mr. Foster begins by showing the class the flight path of the balloon and payload.



The opening of the AlvinSat begins.



Mrs. Foster reads the wishes sent up in the AlvinSat. None of the wishes came true.



The class noted that the Skittles that went up on AlvinSat were much duller than when they left, and that the orange Skittle developed something resembling freezer burn (white-ish spot, not a chip).



The class examines the Skittles a little more closely.



The contents of AlvinSat: wish list paper, two Skittles, and one bubble wrap bubble. The opened AlvinSat can be seen immediately to the left of the payload contents. The bubble wrap bubble had lost its air, though no obvious hole or "blowout" could be seen.



Mrs. Foster's Second Grade Class. Say, "AlvinSat!"