© Jamie Foster, 2005-present
Ballasting
April 18, 2011
Poppa Bill is back in town, so activity at the PB&J is on a serious upswing. In addition to the building maintenance that's going on, track work is also being done. Today was (re-)ballasting several areas along the line. And Poppa Bill got lots of help...



Dad's thinking of hiring this crew out to the SMVRR...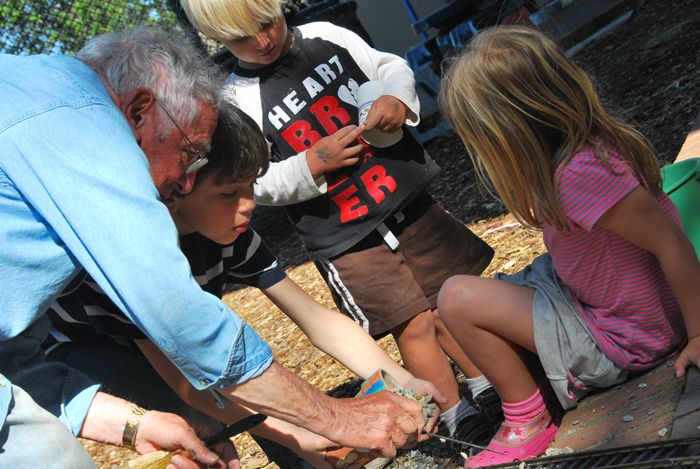 Sidewalk superintendents.



This scene took place the next afternoon.

Photos by Jamie Foster Photography.

| G-scale | 7.5" Gauge | Home | News | Links | Gift Shop | About |