© Jamie Foster, 2005-present
The Wye, and on to Three Trees
August 7, 2005

The Shamokin yard is ballasted now.



The Shamokin tower is on the north end of the yard.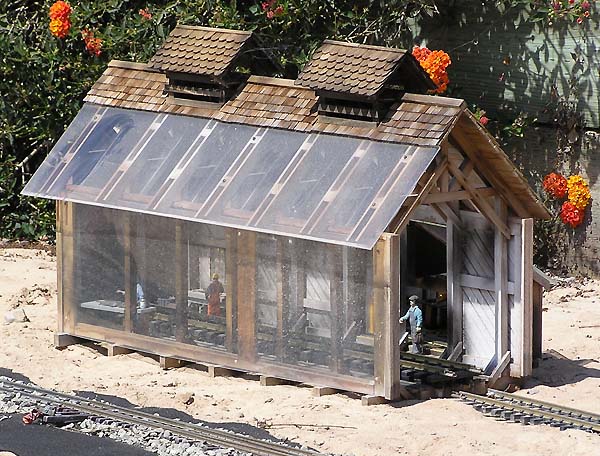 And the large enginehouse is just north of the yard tower.



Bill trims some rail.



And it fits!



Fosterville lies (OK, leans) in the distance beyond the farmstead.



The Shamokin wye is done! The white bucket sits by one of the three sugar maples in the area known as Three Trees, which will have an oval of track around it and a lumber mill within.



Here's the westerly portion of the wye looking back to the large enginehouse with the yard tower at far right. The track coming at the viewer will continue along the west side of Three Trees and on to Fosterville. See the G-scale home page for a rough diagram of the layout.

| G-scale | 7.5" Gauge | Home | News | Links | Gift Shop | About |