© Jamie Foster, 2005-present
A Few Pics on the 7.5"
August 7, 2005

We did a little finessing of the curve that starts just beyond the switch. This view is from the fence gate at the future carbarn location.



Matt waters down the DG (decomposed granite) after the first round of stablizing the rocks.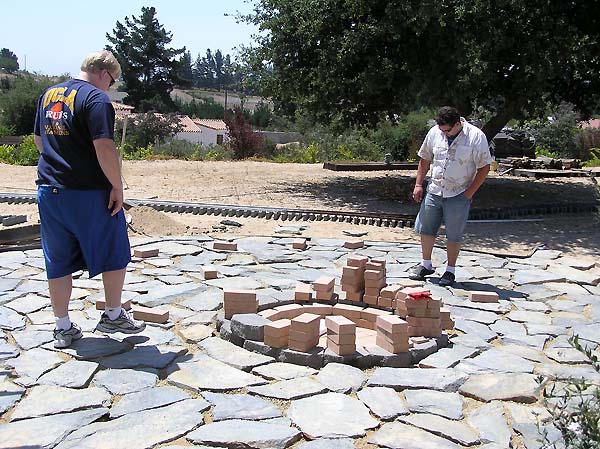 Jon and Matt check for the "bad" ones, which are marked with a fire brick.



Lest you thought G and 7.5" where the only scales at the PB&J, here's our niece at work on the Thomas the Tank play table in the family room.

| G-scale | 7.5" Gauge | Home | News | Links | Gift Shop | About |