Where in the World is Berry-Berry
Chicago, IL [map]
San Antonio, TX [map]
Los Angeles, CA [map]
January 25-28, 2007
Berry-Berry travels by train from Chicago, Illinois to Los Angeles, California by way of San Antonio, Texas.



Berry-Berry warmed up a little in front of the fireplace at the hotel before venturing outside - where it was very cold!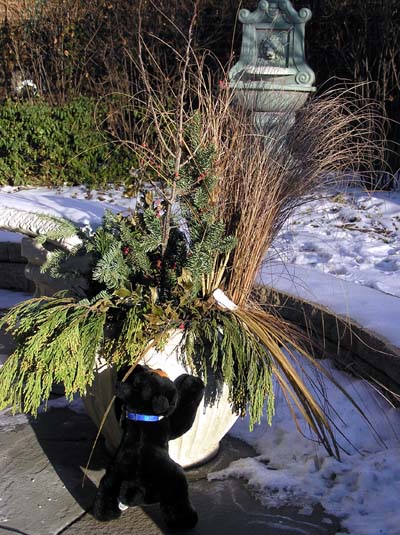 There was snow on the ground just outside the hotel's front door.



He ate breakfast at Melrose Diner in Chicago.



Berry-Berry met Eric, a freshman at DePaul University in Chicago.



Chicago's Union Station (Amtrak).



Here's the berth where Berry-Berry lived on the train.



Here's the same berth set up for sleeping.



Berry-Berry watches the countryside of western Texas from the dining car.



Berry-Berry relaxes at Amtrak's Union Station in Los Angeles.

Chicago, IL.
San Antonio, TX.
Los Angeles, CA.

Click here for all the pictures from the train trip.