All smiles at the starting line.



And they're off! Janice first...



And Tracy right behind.



Going strong at Mile 6, near Mosby Winery on Santa Rosa Road.



Mile 10 near Alma Rosa Winery.



Roughly Mile 14.



This elliptical bike was certainly the most unusual amongst the 3,000 riders. She completed her 50-mile trek, too!



On the last portion of Santa Rosa Road approaching Lompoc.



Still looking good at the halfway point in Lompoc.



Nana and Papa spent most of the second half waiting for our riders at Melville Winery near Mile 38 on Highway 246. Saw some pretty healthy jack rabbits.



And lizards.



They had an article that suggested this was the best value wine in the nation! Actually, it was pretty good.



Looking pretty good for Mile 38 in the middle of a long, grinding climb.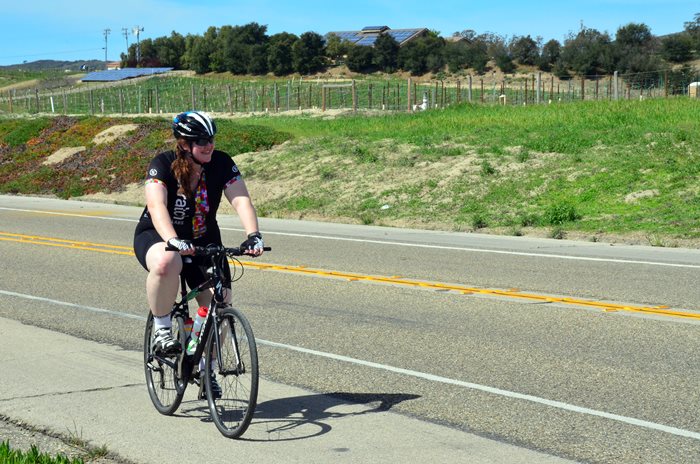 The temperature broke 80 for the home stretch. That's Babcock Winery in the background.



Nana and Papa spent some time at Terravant (near Mile 46), particularly Avant Tapas and Wine. Neat place, excellent food (we skipped the wine this trip).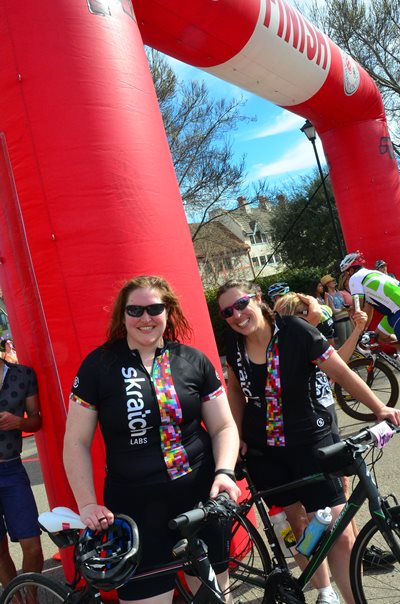 And amazingly, the smiles hardly diminished over the course of the 50 miles. It was quite an accomplishment, and Tracy and Janice were pretty much both higher than a kite. Deservedly so.


Jamie Foster Photography
Janice's photos: