December 30, 2010
Paso Robles Wine Adventure

After breakfast at Louisa's Place in San Luis Obispo, we headed for Paso wine country with but one rule: we can only visit wineries that none of us have been to before. Turned out to be a great day of adventure. All we had, and all we needed, was a 1-page map from the Paso Robles Wine Country Alliance.



Venteux was first up. Favorite wines: cuvee, petite syrah, and syrah.



The red barn is actually a guest room with kitchen (breakfast not included). Breakfast is included with the other two rooms in the main house.



You'll see a theme develop with our resident dog lover as the day progressed.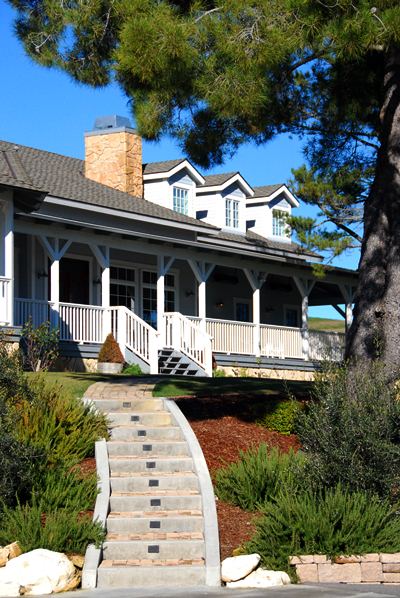 Old zinfandel vines enroute to our next stop.



Which was Turley. Favorite wines: zins (of course) and their syrah.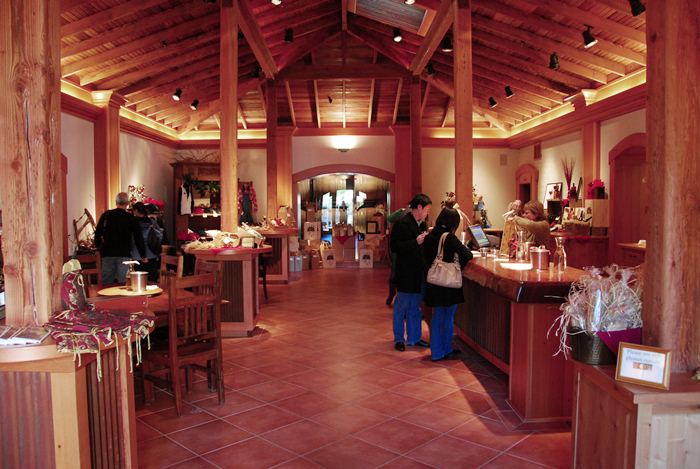 We were greeted at Dunning by what seemed like an entire herd of deer. It's in a beautifully wooded setting at the very end of Niderer Road. And they've got some guest accommodations. Favorite wines: syrah and cabernet.



They're reading about a Far Out Wineries event supporting the Wellness Community of the Central Coast. January 14-17, 2011. We put it on our calendar.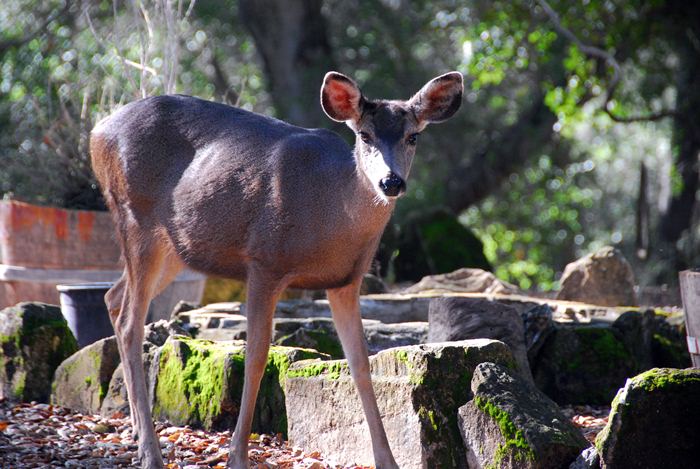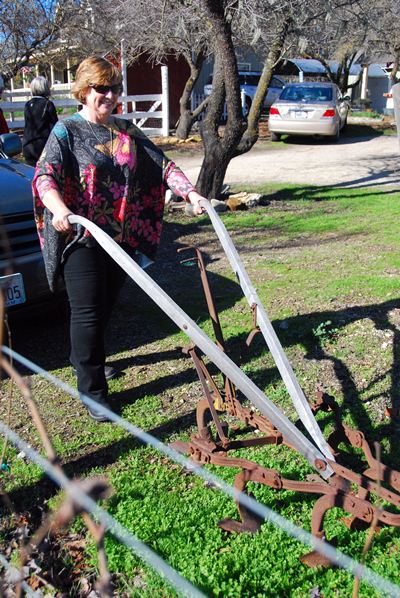 Pipestone uses horses to draw their implements. Favorite wines: the syrah. You might pick up some Kiler Ridge olive oil as well.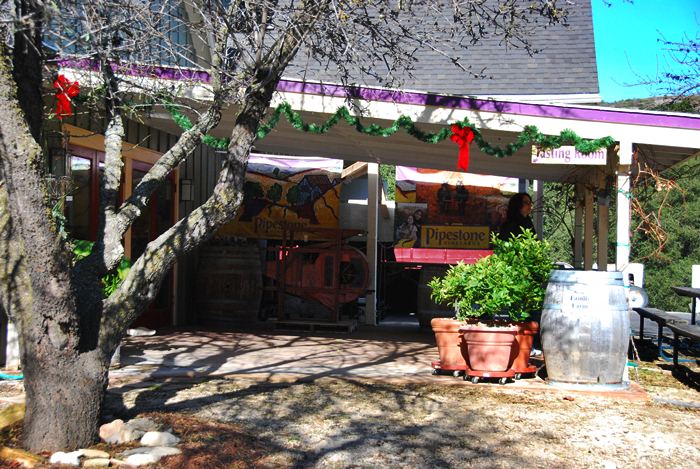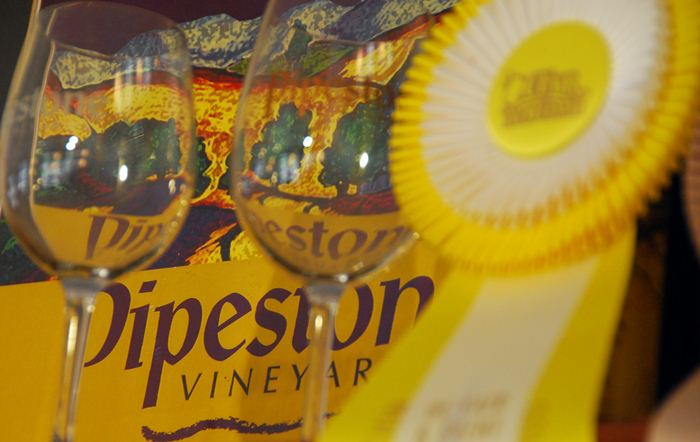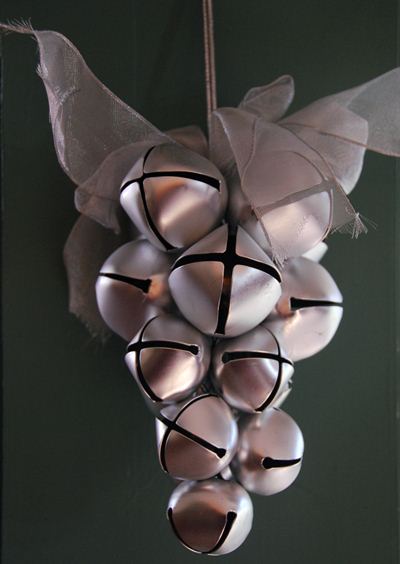 Gotta love the grape-cluster jingle bells!



OK, we broke our rule with Justin. We thought maybe the restaurant would be open for lunch, but no luck. Some cheeses, meats, bread, and a cabernet at an outdoor picnic table worked fine!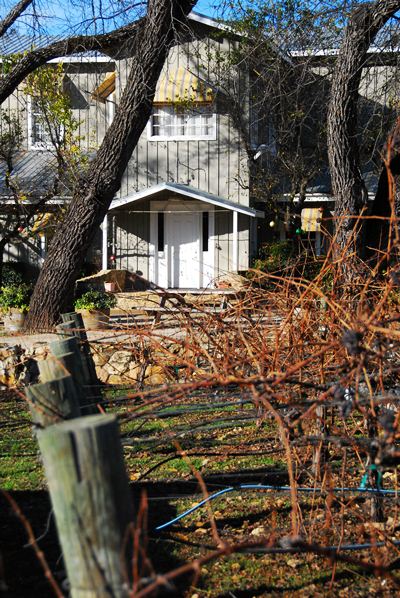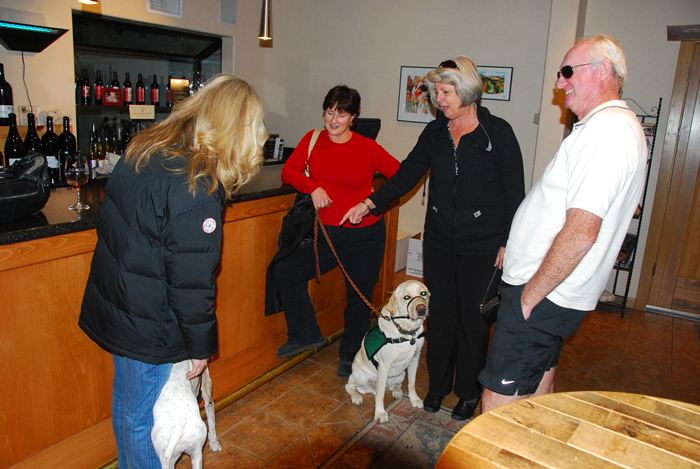 And more dogs at Adelaida. Favorite wines: the port.



Our last stop was in many ways our best discovery: Calcareous. What a view! And they do serve lunch from their full kitchen. We're told the Vietnamese pork bellies are great. Favorite wines: the syrah and the muscat.



That's Templeton in the distance (southeast view).



Almost felt like we were airborn.

We had dinner at Villa Creek in Paso. OMG! Don't miss the chicken mole or the Plymouth gin.

On the list for next time: Halter Ranch and Ancient Peaks.